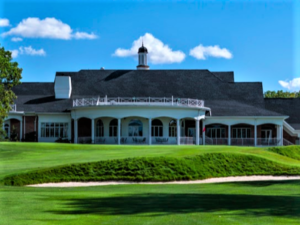 MPELRA members and guests will meet again on June 7, 2019 at Barton Hills Country Club in Ann Arbor.
The program includes presentations by Jim Bitterle on Recruiting Millennials in the Public Sector;  Tim Quinn on SHRM's 8 Behavioral Characteristics that are Vital in Labor/Employment Relations; and Jocelyn Giangrande on Implicit Bias.
Register online now using the link on the right, as the agenda topics are always insightful and relevant, the networking provides the rare opportunity for public sector HR/LR professionals to share information, engage in more relaxed discussion, and meet new colleagues.  The agenda and registration packet for the meeting can be found below.
All sessions have been approved for re-certification credit hours through the Human Resource Certification Institute (HRCI) and the Society for Human Resource Management (SHRM).
2019 Meetings
March 1 – Cascades Manor House in Jackson
June 7 – Barton Hills Country Club in Ann Arbor
September 18-20 – Annual Conference at Shanty Creek-Cedar River Village in Bellaire
December 6 – NEW LOCATION! – MSU Henry Center for Executive Development, 3535 Forest Road, Lansing, MI 48910
2019 Board of Directors Meetings
February 15 – Kellogg Hotel and Conference Center, East Lansing
May 17 – Kellogg Hotel and Conference Center, East Lansing
July 19 – Kellogg Hotel and Conference Center, East Lansing
September 17 – Shanty Creek – Cedar River Village, Bellaire
November 22 – Kellogg Hotel and Conference Center, East Lansing
2019 Board of Directors Meetings
February 15 – Kellogg Hotel and Conference Center, East Lansing
May 17 – Kellogg Hotel and Conference Center, East Lansing
July 19 – Kellogg Hotel and Conference Center, East Lansing
September 17 – Shanty Creek – Cedar River Village, Bellaire
November 22 – Kellogg Hotel and Conference Center, East Lansing