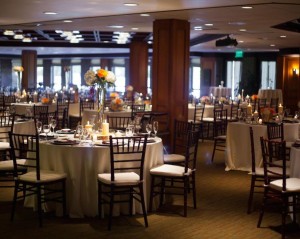 The next MPELRA meeting will take place March 1, 2019 at the Cascades Manor House in Jackson.
Register online now using the link on the right, as the agenda topics are always timely and the networking provides the rare opportunity for public sector HR/LR professionals to share information, engage in more relaxed discussion, and meet new colleagues.  The agenda and registration packet for the meeting will be posted below, usually 4-6 weeks prior to the event.
The March 1 agenda includes:
⇒FMLA Really Is Easy! (If It's Not, You're Not Doing It Right)
     Jacqulyn G. Schulte, Esq. and Jacqulyn G. Schulte, PLC
⇒Conducting Internal Investigations and Proper Discipline Procedures
Timothy T. Gardner, Jr., Attorney, Thrun Law Firm, P.C.
⇒ACHOO! Michigan's New Paid Sick Leave Law
Joshua J. Leadford, Attorney, Masud Labor Law Group
All sessions will be submitted for approval towards re-certification credit hours through the Human Resource Certification Institute (HRCI) and the Society for Human Resource Management (SHRM).
MPELRA Program and Registration – March 2019
2019 Meetings
March 1 – Cascades Manor House in Jackson
June 7 – Barton Hills Country Club in Ann Arbor
September 18-20  – Annual Conference at Shanty Creek-Cedar River Village in Bellaire
December 6 – University Club of MSU in Lansing
2019 Board of Directors Meetings
February 15 – Kellogg Hotel and Conference Center, East Lansing
May 17 – Kellogg Hotel and Conference Center, East Lansing
July 19 – Kellogg Hotel and Conference Center, East Lansing
September 17 – Shanty Creek – Cedar River Village, Bellaire
November 22 – Kellogg Hotel and Conference Center, East Lansing