MPELRA will be hosting its next meeting on Friday, March 2, 2018 at the the Cascades Manor House in Jackson.  The agenda includes sessions on establishing a workplace violence prevention system/active shooter strategies and techniques for achieving a manageable collective bargaining agreement.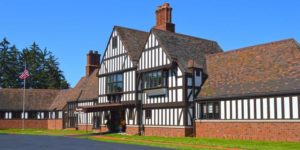 ALL program sessions have been approved for HR General recertification credit hours toward aPHR, PHR, PHRca, SPHR, GPHR, PHRi, and SPHRi recertification through the Human Resource Certification Institute (HRCI).
MPELRA has been approved as a SHRM Preferred Provider and recognized by SHRM to offer Professional Development Credits (PDCs) for the SHRM Certified Professional (SHRM-CPTM) for early-career practitioners and SHRM Senior Certified Professional (SHRM-SCPTM) for senior-level practitioners.
Reservations and lunch are $50.00 for members and $60.00 for non-members. In order for us to
obtain a more accurate estimate of attendees, please make reservations by February 23, 2018
online at www.mpelra.org or by sending the attached form to Barbara Wise Johnson at:
MPELRA
P. O. BOX 235
Farmington, MI 48332-0235
Phone: (313) 460-1613
Email: treasurer@mpelra.org
Register online using the link on the right or by using the mail-in form which is attached to agenda below.
MPELRA Program and Registration – March 2018
2018 Meetings
March 2 – Cascades Manor House in Jackson
June 1 – Barton Hills Country Club in Ann Arbor
September 12-14  – Annual Conference at Shanty Creek-Cedar River Village in Bellaire
December 7 – University Club of MSU in Lansing
2018 Board of Directors Meetings
February 16, 2018 – Kellogg Hotel and Conference Center, East Lansing
May 18, 2018 – Kellogg Hotel and Conference Center, East Lansing
July 20, 2018 – Kellogg Hotel and Conference Center, East Lansing
September 11, 2018 – Shanty Creek – Cedar River Village, Bellaire
November 16, 2018 – Kellogg Hotel and Conference Center, East Lansing