The next MPELRA meeting is scheduled for Friday, December 6, 2019 at the MSU Henry Center for Executive Development in Lansing.  Join us for engaging presentations on timely Labor Relations topics. Please use this link to complete your reservation  or send in the registration form by November 29, 2019.
The scheduled speakers at this conference are Clifford L. Hammond, Senior Attorney at Forster Swift Collins & Smith PC,  Amber Nichols, Wellness Coordinator at 44North, Earlene R. Baggett-Hayes, Attorney/Arbitrator. For more information about the topics see the program announcement and registration flyer. MPELRA Program and Registration -December 2019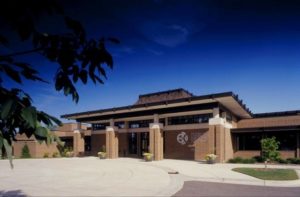 The meeting has been submitted for approval for re-certification credit hours through the Human Resource Certification Institute (HRCI) and the Society for Human Resource Management (SHRM)
Mark your calendar for the next quarterly meeting which will be held on March 6, 2020 at the Cascades Manor House in Jackson, Michigan.
2019 Meetings
March 1 – Cascades Manor House in Jackson
June 7 – Barton Hills Country Club in Ann Arbor
September 18-20  – Annual Conference at Shanty Creek-Cedar River Village in Bellaire
December 6 – NEW LOCATION! – MSU Henry Center for Executive Development, 3535 Forest Road, Lansing, MI 48910
2019 Board of Directors Meetings
February 15 – Kellogg Hotel and Conference Center, East Lansing
May 17 – Kellogg Hotel and Conference Center, East Lansing
July 19 – Kellogg Hotel and Conference Center, East Lansing
September 17 – Shanty Creek – Cedar River Village, Bellaire
November 22 – Kellogg Hotel and Conference Center, East Lansing